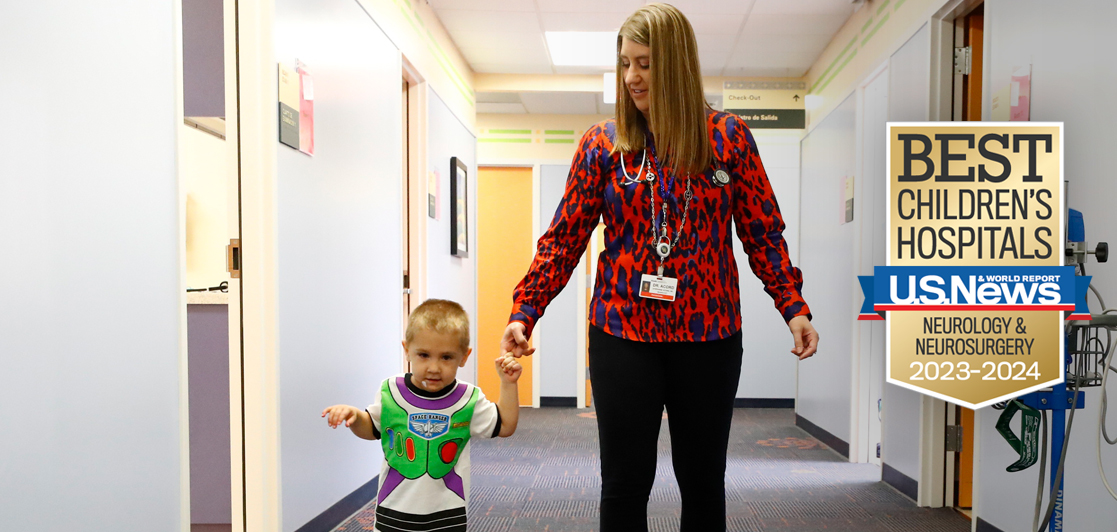 Neurosciences ranked among best in U.S. for 13 years straight
News and Announcements
| July 27, 2023 | Cook Children's
Each June, U.S. News & World Report releases its list of Best Children's Hospitals, ranking multiple pediatric specialties based on excellence in clinical services, outcomes, patient experience and reputation. For the 13th consecutive year, Cook Children's Neurosciences Center has been ranked among the best pediatric Neurology and Neurosurgery programs in the United States. Ranked #36 for 2023, our Neurosciences department continues to grow with a focus on easily accessible, well-coordinated, comprehensive evaluation and treatment for our patients.
The Neurosciences faculty includes more than 20 pediatric neurologists, three neurosurgeons, four neuropsychologists and a physiatrist providing care at our main campus in Fort Worth. We also serve patients in 13 other sites across the state of Texas. In October 2023, the Jane and John Justin Institute for Mind Health will open and bring a collaborative clinical care model. Departments will include the Neurology, Neurosurgery, Neuropsychology, Developmental Pediatrics, Developmental Psychology, Pain Management, Physical Medicine and Rehabilitation, Psychology and Psychiatry. The new institute will be located on the fourth floor of the Dodson Specialty Clinics and will re-envision the patient experience by providing collaborative multidisciplinary care in a single location for children with disorders of the nervous system.
M. Scott Perry, M.D., Head of Neurosciences and Director of the Justin Institute said, "I am very proud for our staff, our administration and our community. We really have something special here at Cook Children's. I look forward to what the future holds as we continue to innovate and bring the best possible care to children with disorders of the nervous system."