Neurofibromatosis type 1 – Primary Steps for Primary Care
Primary Steps for Primary Care
| May 6, 2020 | cookchildrens
Neurofibromatosis (NF) type 1 is a common genetic disorder, occurring in one out of 2,700 people. It is inherited as an autosomal dominant, fully penetrant genetic disorder, though 50% of new presenters are de novo mutations. The genetic abnormality arises from the neurofibromin gene on chromosome 17 which, when intact, suppresses tumor growth.
How is NF1 diagnosed?
NF is a primarily a diagnosis based on clinical findings. Current diagnostic criteria require at least two of the following findings:
Greater than five café au lait macules of significant size (5mm pre-puberty; 15 mm post puberty)
Axillary or inguinal freckling
Two or more Lisch nodules on the iris
One plexiform neurofibroma or two dermal neurofibromas
An optic nerve glioma
Certain bony deformities
A primary relative with NF1
Though not diagnostc of NF1, several clinical features are often seen in children with this disorder:
Short stature
Macrocephaly
Developmental delay
Learning difficulties
Scoliosis
Central nervous system findings of spongiform myelinopathy and low grade gliomas
What routine care is necessary for this condition?
Diagnosis and monitoring of these patients important. Up to 15-20% of these patients, particularly children under the age of 7 years, will develop a low grade glioma of the optic nerves or chiasm, which may threaten vision. Plexiform neurofibromas are present in 20-50% of children with NF1, and these typically grow most rapidly during childhood, potentially compressing the spinal cord or the airway, and causing pain, disfigurement, and a risk for malignant degeneration; these are typically not completely resectable. Other complications of NF1 include moyamoya disease, renovascular disease, hypertension, pheochromocytoma, epilepsy, and cognitive dysfunction.
Treatment for NF1 is symptomatic, addressing learning concerns and behavioral comorbidities (i.e. attention deficit) with accommodations and medication, relieving neuropathic pain, resecting troublesome neurofibromas or debulking plexiform neurofibromas when indicated, and treating scoliosis. Optic pathway gliomas rarely need treatment, but must be followed closely. Research into NF is ongoing with novel treatment of plexiform neurofibromas under investigation with the use of the MEK1/2 inhibitor selumetinib.
What clinical resources are available at Cook Children's?
Patients with NF1 often have complex needs and require multidisciplinary care. Cook Children's holds a "virtual" multispecialty clinic utilizing the resources of Neurology, Neuro-Oncology, Genetics, Ophthalmology, Neuroradiology, Neurosurgery, Pediatric Surgery, Plastic Surgery, Oncology, Social Work, Neuropsychology and the Texas Neurofibromatosis Foundation. We follow hundreds of children with this disorder from throughout the region. To refer a patient for evaluation and treatment of NF, call the Jane and John Justin Neurosciences Center at 682-885-2500.
Contributing staff: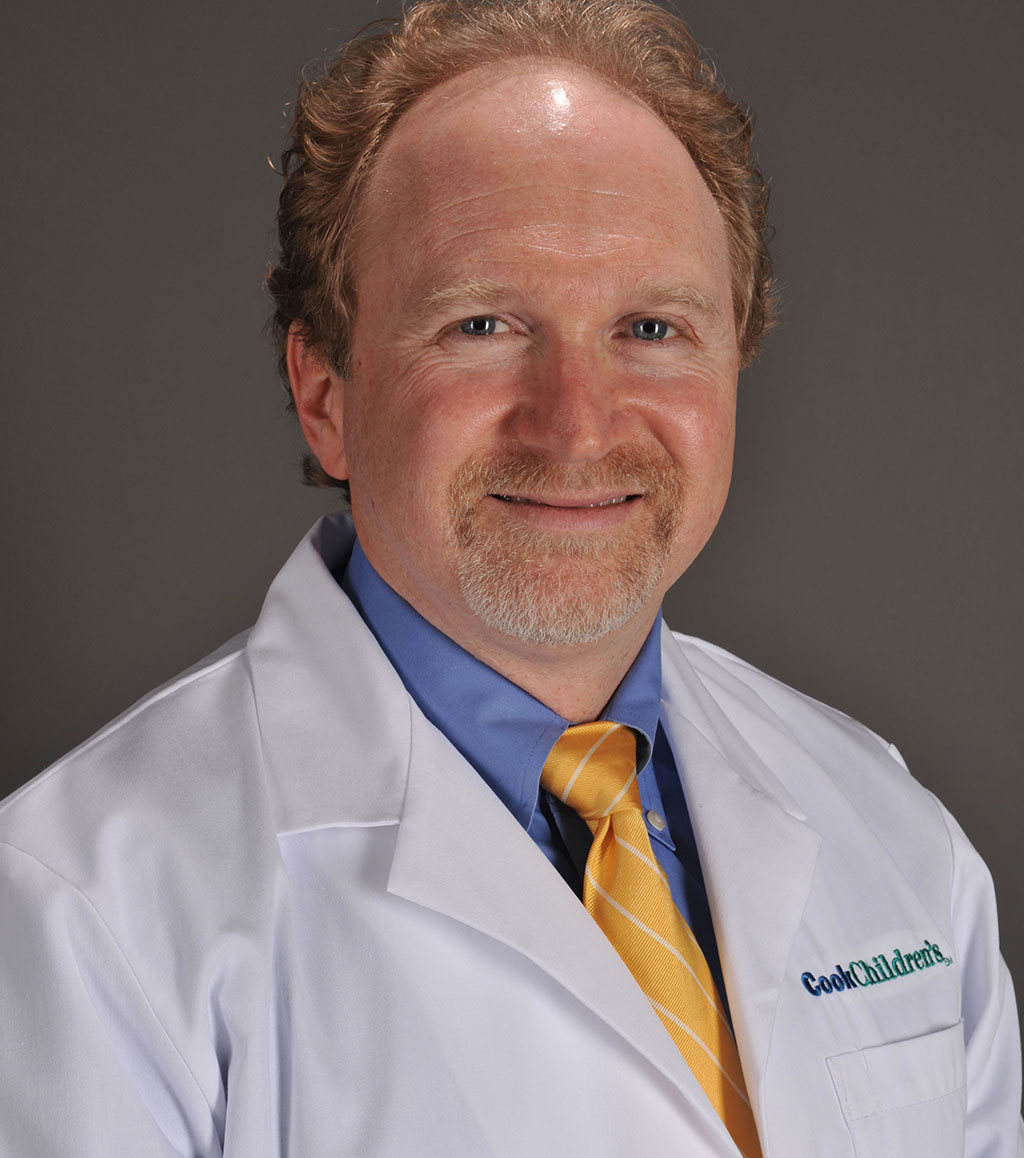 Jeffery McGlothlin, M.D.
Neurology, Cook Children's
Related programs:
Cook Children's Neurology team
Great outcomes begin with great input. Having a medical system where every department, doctor, and care team member works together means that your child can have quick access to testing, diagnosis and treatment, and that means better outcomes now and in the future.
Contact the Jane and John Justin Neuroscience Center at Cook Children's to refer a patient: 682-885-2500.