Focus On Research: Cook Children's Neurosciences Announces Director of New Research Center
News and Announcements
| October 3, 2019 | cookchildrens
The Cook Children's Dodson Neuro Research Endowment was founded in 2018 to support research aimed at improving the diagnosis and treatment of epilepsy, along with other common neurological conditions. The Endowment funds a team of dedicated research staff to work closely with neurosciences faculty on study design, data analysis and publication of results. This team's research will help build the foundation to ensure Cook Children's is appropriately positioned as a leader in pediatric neuroscience care now and in the future.
Neuroscience research endeavors will focus on the following areas:
Most recently, the Jane and John Justin Neurosciences Center of Cook Children's hired Christos Papadelis, Ph.D., an established translational neuroscientist from Harvard Medical School, to direct the research program. In addition to his position at Cook Children's, Dr. Papadelis will join the faculty of TCU and UNTHSC School of Medicine, as Associate Professor of Pediatrics, and the University of Texas at Arlington in the Department of Biomedical Engineering. His vast research to date has been dedicated to improving the pre-surgical localization of the area within the brain that triggers seizures, called the epileptogenic zone.
In the U.S., about one in 100 children have some form of epilepsy. A third of those children have seizures that cannot be controlled with medications and many of these children may be candidates for epilepsy surgery to remove the epileptogenic zone. A successful epilepsy surgery depends on accurate identification of the epileptogenic zone, and the ability to safely remove that abnormal tissue surgically. If the epileptogenic zone is removed completely, patients have a high likelihood of achieving seizure-freedom.
Currently, epilepsy surgeries are not consistently successful and often the reason is incomplete identification of the epileptogenic zone. Diagnostic testing lacks the ability to determine precisely where the epileptogenic zone resides. In addition, robust biomarkers that identify the region of seizure onset are not well defined. Working closely with M. Scott Perry, M.D., medical director of Neurology at Cook Children's, and his team, Dr. Papadelis aims to develop a new biomarker for epilepsy – fast brain waves called high-frequency oscillations (HFOs) – that can be detected non-invasively using scalp electroencephalography (EEG) and magnetoencephalography (MEG).
Conventionally, the epileptogenic zone has been approximated based on a variety of non-invasive diagnostic tests, which can sometimes be inconclusive. In these cases, surgeons must open the skull to insert intracranial electrodes to further delineate the epileptogenic zone. Intracranial recordings are costly and carry risks of infection, bleeding and, rarely, neurological damage. Moreover, intracranial recordings require access to the brain's surface, and it can be difficult to access all surface areas of the brain invasively. Thus, it's possible to miss the area that generates the seizures, leading to a poor roadmap for brain surgery and ultimate surgical failure.
Several researchers have shown better surgical outcomes through removal of brain tissue that specifically generates HFOs. Yet for a long time, HFOs have been hard to detect using non-invasive methods. In his previous research, Dr. Papadelis has shown that HFOs can be detected and localized using non-invasive techniques, such as scalp EEG and MEG and this has great potential to improve the outcome for children with epilepsy undergoing surgery, potentially avoiding the need for further invasive monitoring.
Dr. Papadelis' research is funded by the National Institute of Neurological Disorders and Stroke and the Dodson Research Endowment. He is currently recruiting post-doctoral positions to join his lab with plans to expand his research efforts beyond epilepsy to projects related to movement disorders, stroke, as well as acute and chronic pain in the near future.
Contributing staff: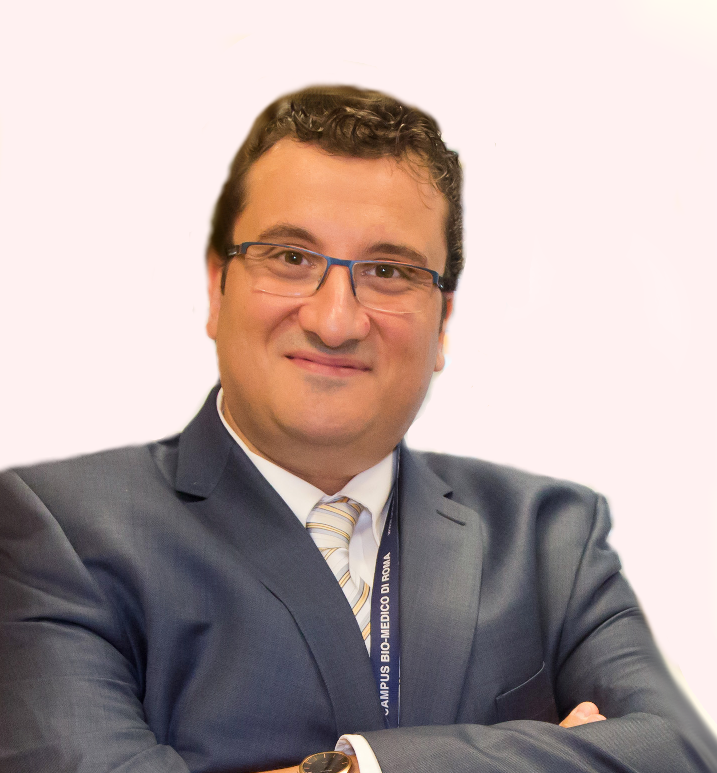 Christos Papadelis, Ph.D.
Director, Neurosciences Research Center
Cook Children's
Related programs: Neuroscience Research, Dodson Research Endowment